5 Social Media Engagement Ideas for Small Business Owners
July 17, 2021
Dr. Allana Da Graca
Social media engagement is something that baffles many small business owners. When I share the importance of social media engagement, a client might say, "I know the importance of it, but what do I post?
How do I share my service on the internet without sounding like a salesperson?"
Don't worry, many of us have been there. Here are some ideas to engage your constituents.
Social Media Engagement #1
Share Back Stage Moments
Think about your target. What are some things they would find engaging about your brand? You may want to share some of the following:
A sequence describing your daily routine

Show the real side of your process, not only what your product or service is.

Pull out your phone and record yourself writing a new blog, preparing a campaign, or going live.

Remain authentic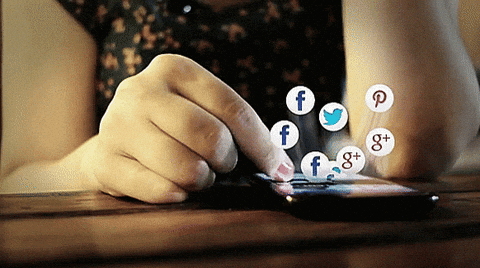 Social Media Engagement #2
Build Engagement with Community
Think of ways to tie your company vision with a social cause in your community. Align one of your upcoming events or services with a local cause. Take time to locate the leaders of these initiatives and offer to submit a voucher, sample product, or discovery call to patrons of the event. Your community wants to hear from you!
Social Media Engagement #3
Re-Ignite Your Fans
Most business owners have a database of those who have purchased from them before. Create a contest to increase social likes and comments. Email your database about this upcoming campaign you have and offer them exciting incentives to participate.
Whoever gets the most likes and shares gets a company gift card, percentage off of services, or complimentary discovery call.
Social Media Engagement #4
Share Your Genius
As a small business owner, there are small actions you take to operate your business. Your clients are the experts. Think about all of the questions your clients and prospects have about your service. Create a list of the top ten questions, and form a FAQ sheet as an Opt-In gift to new individuals who join your website. For example, At Turning On the Lights Global, we want to help our constituents get seen and heard. One of the fastest ways to convert fans to followers is by telling your story. The #IWBCC ™ summer speaker series, allows business owners to share their genius with our tribe of leaders, experts, and professionals.
Social Media Engagement #5
Get Creative
Engage your customers. As a small business owner, you have an advantage over the big brands of being a "real" person. You don't always have to pre-record your material. If you are working on an idea, use
Instagram Reels, Facebook Live, and On-The-Spot sharing to show your followers you are in the trenches with them.
Take Action to Build Your Brand
We encourage you to learn about Turning On the Lights Global Institute. Enroll in our Upgrade My Life and Biz events to take your momentum and clarity to another level. Watch one of the #UPML ON-Demand experiences here
Turning On the Lights Global Institute
Dr. Allana Da Graca is the founder of Turning on the Lights Global Institute. TOLGI helps individuals reach personal and professional goals through digital courses, coaching, and #IWBCC™ events.
Join our Facebook community
Subscribe to our Blog today!